POLYPROPILENE FIBER 
Polipropilene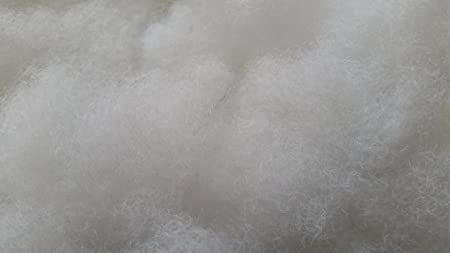 Polipropilene Fiber
We produce virgin 100% polypropylene fiber from dtex 4 to  dtex 10, in High Tenacity and with treatment UVI  in ​​different lengths of fiber, and FDA  certificates for Food use ,  in white, black and colors
They are destined  for various applications, geotextiles, carpet, automotive  and specific materials for the construction.
"Let's make a difference together"
Helping to ensure the long-term viability of polypropylene as the recycled polypropylene material will take more than just us.
Recycled Polypropylene for a better tomorrow
Polypropylene is one of the polymer plastics, a member of the polyolefin family. It isn't just versatile but a rugged material with different physical properties. Most importantly, it is recyclable.
Polypropylene market is currently projected to reach around $133 billion by the year 2023. So, through Recycling Fibers, we are just trying to take our part seriously, and to create Recycled Polypropylene is a move towards a sustainable future, we plan to see ahead.
Join us for our cause and be a part of a better tomorrow.
Polypropylene- Properties and Applications
Polypropylene is one of the extremely versatile materials that have wide applications. It might be tough, but it is one flexible item that is classified as being semi-rigid.
Resistant to heat, fatigue, and chemicals, the material is translucent and has the integral hinge property. It can be used for clear film packaging, housewares, labeling, stationery, bank notes, reusable containers, automotive components, thermal underwear, carpet fibers, rope, and like. With such wide application and usage, the question is, why allow it to be wasted and not be recycled and reused?
With PP being amidst one of the most popular plastic-made packaging materials of the world, only 1% of it gets recycled. It is a clear indication that instead of having Recycled Polypropylene, most of the PP ends up in the landfills, and they start to decompose quite slowly (20-30 years).
For determining how Recyclable Polypropylene is, there are companies that have undertaken life cycle studies, looking at the plastic from raw material to the final stage of waste management. They are trying to assess the product sustainability. They have finally reached to a consensus that PP has the considerable potential as a sustainable product.
To make Recycled Polypropylene, economically viable, many factors are taken into account. Most importantly, the process is quite difficult and expensive.
The five steps to obtaining Recycled Polypropylene is,
1) Collecting
2) Sorting
3) Cleaning
4) Reprocessing
5) Production of new products
Combined together with a lot of efforts and processes in between, the end results come down to Recycled Polypropylene, for which we are working along to.
Recycled Polypropylene Environmental Benefits
Reduction of the consumption of the finite and raw resources like propane gas and oil.
Energy usage can be reduced by around 88% if the plastic gets produced from the plastic.
PP can get recycled back into products like clothing fibers, industrial fibers, food containers, compost bins, speed humps, dishware, and gardening apparatus.
Almost 30% of Polypropylene gets recycled by major industries. However, a significant proportion gets dumped in landfills. It might not be as economically viable for recycling PP as it is to recycle some other polymers, but with the near future advancements and Recycling Fibers working towards finding newer techniques, changes will be seen.
Recycling Fibers working towards Recycled Polypropylene
With our focus on increasing the access for the people for Recycled Polypropylene, we as a team are ensuring more and more facilities for recycling processing that can sort materials and stimulate the robust end-market of the high-quality Recycled Polypropylene for the reuse in the packaging.
It is with the right support of the existing and future members associated with our team that we are trying to ensure continuous support to unlock the economic and environmental benefits of the Recycled Polypropylene and ensure to improve the system for every material.
With time and dedication, our team has seen improvement in areas that are largely attributable to the catalytic work, industry investment, and increased recognition of the PP value as a recycled commodity.
Change Begins with Right Education- Join Recycling Fibers
We at Recycling fibers are continuing the work of Recycled Polypropylene for increasing the access to the Recycled Polypropylene through education. It helps to ensure that the recyclers are sorting the Polypropylene successfully in facilities through the use of technologies. It also ensures that the vibrant and the robust end markets for the supply of high-quality Recycled Polypropylene for use get fulfilled.
Visit our pages for free resources that will help you educate about the Recycled Polypropylene and will help you take a step towards the growing market and increasing demand that comes as a part of the immediate need.
"The Immediate is Need, and Immediate is our Efforts. Accept, Separate, Recycle and Contribute."